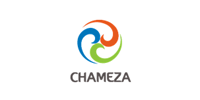 CHAMEZA specialize in the design & manufacturing of Fume Hoods, Lab partitions, Chemical storage cabinets, Island tables, Anti-vibration tables, Instrument tables, Working tables, etc.
CHAMEZA has been a prominent brand for Laboratory Furniture Manufacturing, Designing, Consultancy and Installation for the biggest of Laboratory Setups across India.
They have been quite possibly the most preferred Laboratory Furniture Manufacturer with end-to-end solutions for Laboratory Setups, taking into consideration all prevailing norms and regulations.