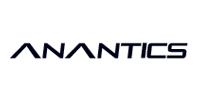 [dba ANANTiCS]
Anantics is a leading technology solutions provider, with expertise in DevSecOps, GIS, and IoT solutions' custom design, development and implementations.
Their Real-Time Location Systems (RTLS) include options of RFID, BLE, UWB, LoRaWAN, and GPS.
Their Solutions also include Queue Management System, Panic Alert System, Temperature Monitoring System, geoCallout® and GeoMobix®.