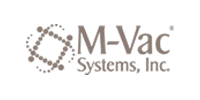 M-Vac Systems have created innovative surface sampling technology that can improve forensic DNA collection, especially from porous surfaces and when the DNA material is in small quantities such as in touch DNA scenarios.
Their M-Vac System will dramatically improve the ability of forensic scientists, CSIs, other law enforcement officers and research professionals to collect forensic DNA material in the most difficult cases such as touch DNA and the more heinous crimes like homicides, rapes and armed assaults.
It enhances or replaces swabs, sponges, excision and other traditional collection methods, especially after failures.